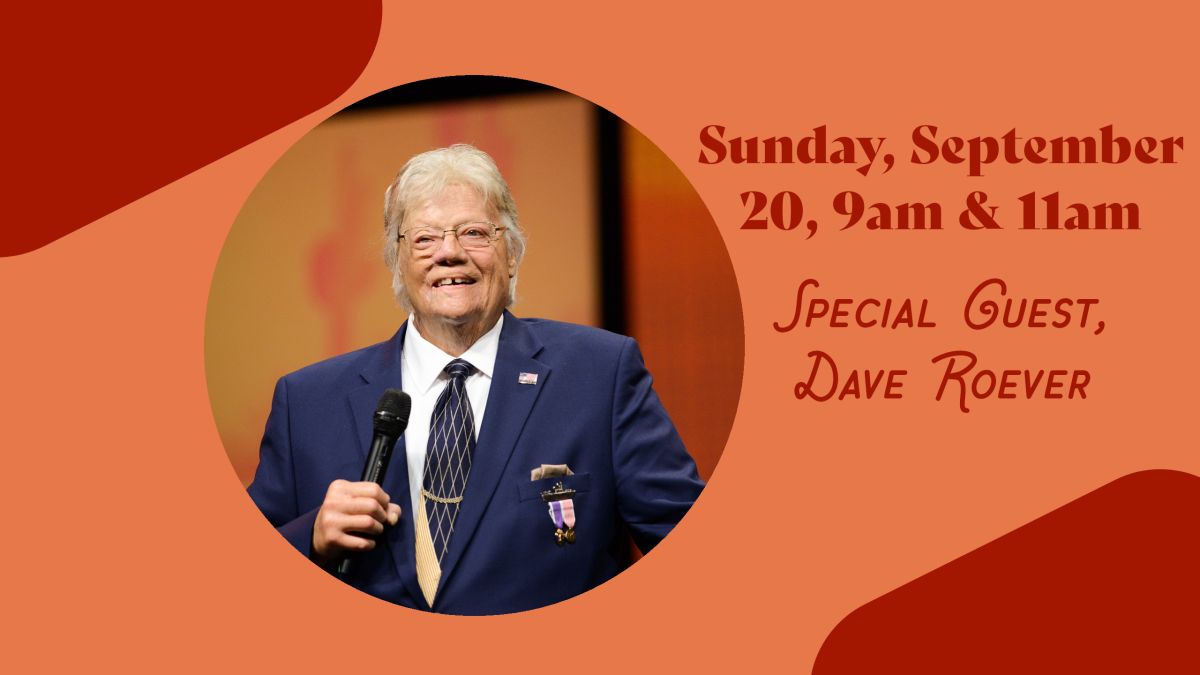 Sunday, September 20, 2020, 9:00 AM - 12:30 PM
Dave Roever is a man of faith, called to the ministry as a teen, and a Vietnam veteran who received a Purple Heart. At the height of the Vietnam War, he joined the U.S. Navy and served as a river boat gunner in the elite Brown Water Black Beret -- until tragedy occurred.
His survival and ensuing life with his faithful wife at this side are miraculous. A superb multi-generational speaker, Dave travels the globe, sharing his gripping testimony with humor, hope and delivering the Word of God.
Since 2007, at two Eagles Summit Ranches in Colorado and south Texas, Dave and his team help to restore hope and train wounded warriers through Operation Warrior RECONnect.