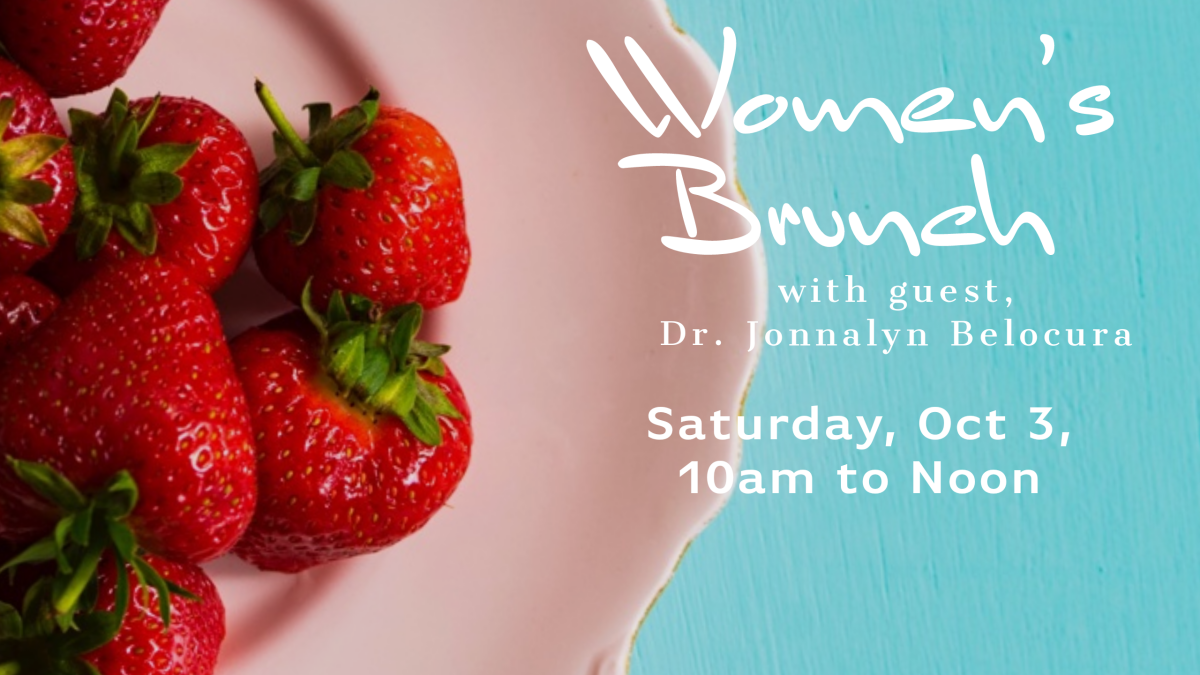 Saturday, October 03, 2020, 10:00 AM - 12:00 PM
Women's Brunch with special guest, Dr. Jonnalyn Belocura who specializes in Metabolic and Integrative Medicine. She will talk about hormonal health for women of all ages! Moms bring your teenage daughters to learn too! This is a free event.
Food provided, please register so we can plan accordingly!